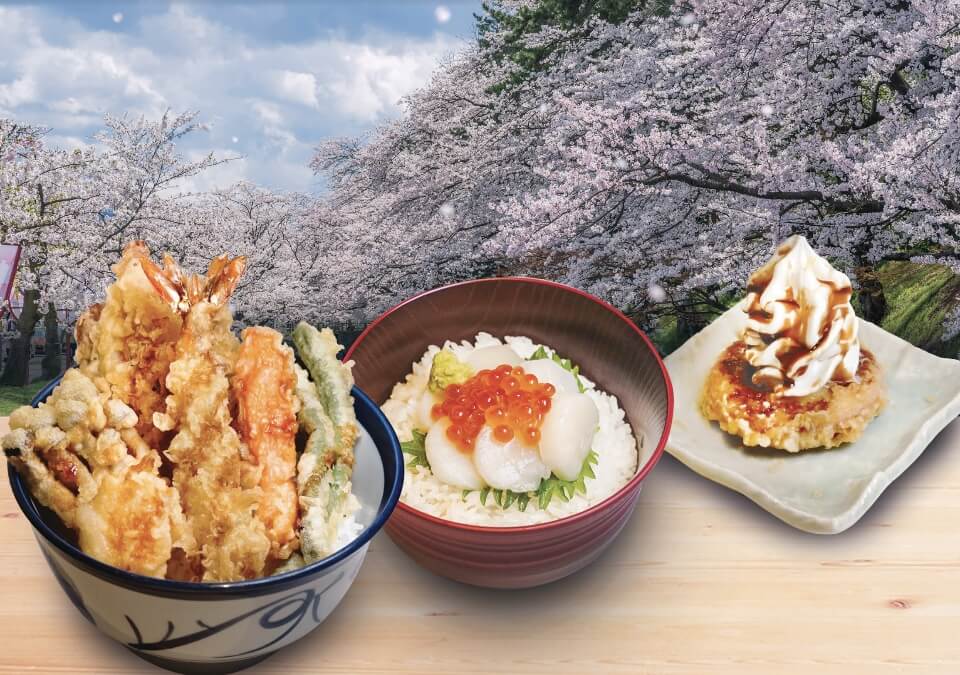 Promotion Over
Aomori Prefecture x Tenya Singapore present Waltzing into Aomori
Tenya Singapore is collaborating with Aomori Prefecture in Japan to bring you 'Waltzing into Aomori'; the spread they have in store will let you experience the best of Aomori Japan's produce, from 20 February to 31 March 2022. (By Popular Demand, Extended to 30 April 2022)
The crafted menu was arranged to allow the pristine ingredients of this collaboration to shine through – amazing produce specially flown over from Aomori Prefecture.
If you're a fan of Tenya's Tempura Tendons, the Aomori Tendon is not one to miss. Sink your teeth into fresh tempura Aomori squid and scallop with morsels of Masshigura rice, all of which are pristine ingredients from Aomori. The Hotate Don will be a must-try for sashimi lovers. Only fresh Aomori sashimi Hotate are used with Tenya's signature Aomori Masshigura rice, allowing for bites which are clean on the palate. Special sides for these menu are the Yari Ikageso Karaage using fried Aomori Squid and Hotate Carpaccio using Aomori Hotate.
Dessert is always a must, and the Apple Tempura with Soft Serve is not one to miss. Tenya has elevated its soft serve offerings by pairing it with tempura fried slice of Aomori Apple. If you're looking to take a piece of Aomori home with you, Tenya retails in restaurants their Aomori Green Apple Sticks & Aomori Red Apple Sticks made with apples grown in the Aomori Prefecture. These morsels of crispy apple sticks are both addictive and light enough to keep having more! You could also bring home a bottle of Shiny Apple Juice – 100% juiced from sweet red, green and yellow Aomori apples.
Aomori x Tenya Magazine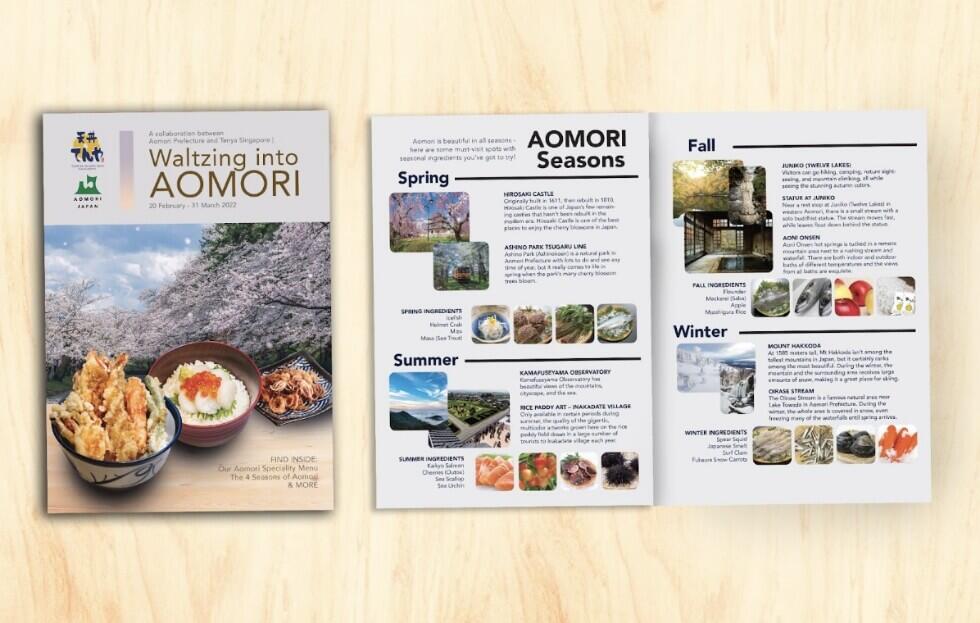 Lorem ipsum dolor sit amet, consetetur sadipscing elitr, sed diam nonumy eirmod tempor invidunt ut labore et dolore magna aliquyam erat, sed diam voluptua. At vero eos et accusam et justo duo dolores et ea rebum. Stet clita kasd gubergren, no sea takimata sanctus est Lorem ipsum dolor sit amet. Lorem ipsum dolor sit amet, consetetur sadipscing elitr, sed diam nonumy eirmod tempor invidunt ut
---
Tenya Outlets
Tenya Orchard Central
181 Orchard Road #B1-01
Orchard Central Singapore 238896
Tel: +65 6509 6838
Google Maps
Tenya ION Orchard
2 Orchard Turn
#B4-56 ION Orchard
Singapore 238801
Tel: +65 6636 6608
Google Maps
Tenya Parkway Parade
80 Marine Parade Road
#B1-51/52/65 Parkway Parade,
Singapore 449269
Tel: +65 6243 4338
Google Maps
Tenya Hillion Mall
17 Petir Road
#B2-48/49/50/51
Singapore 678278
Tel: +65 6322 4308
Google Maps
Social Media
Facebook: fb.com/tenyasg
Instagram: instagram.com/tenyasg
---