About Us
OUR STORY: A TENYA CHRONICLE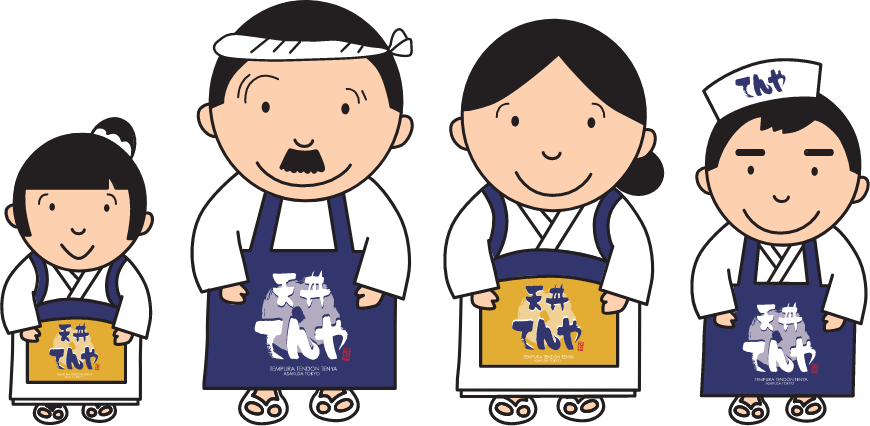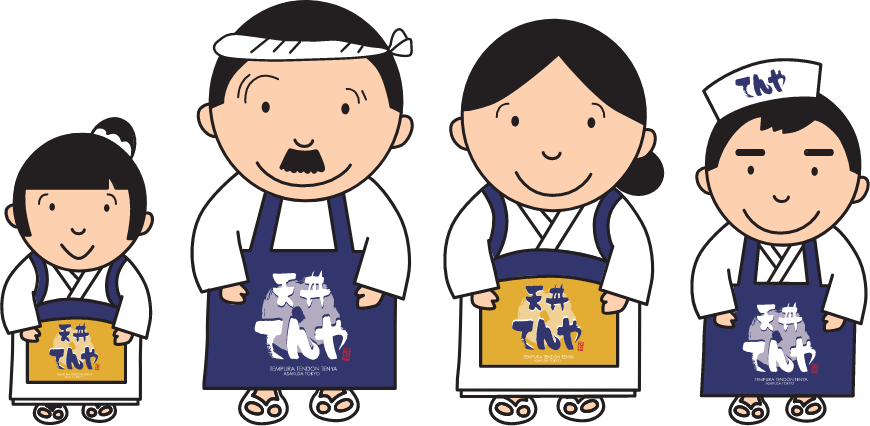 #1 Tendon Chain Restaurant in Japan
TEMPURA TENDON TENYA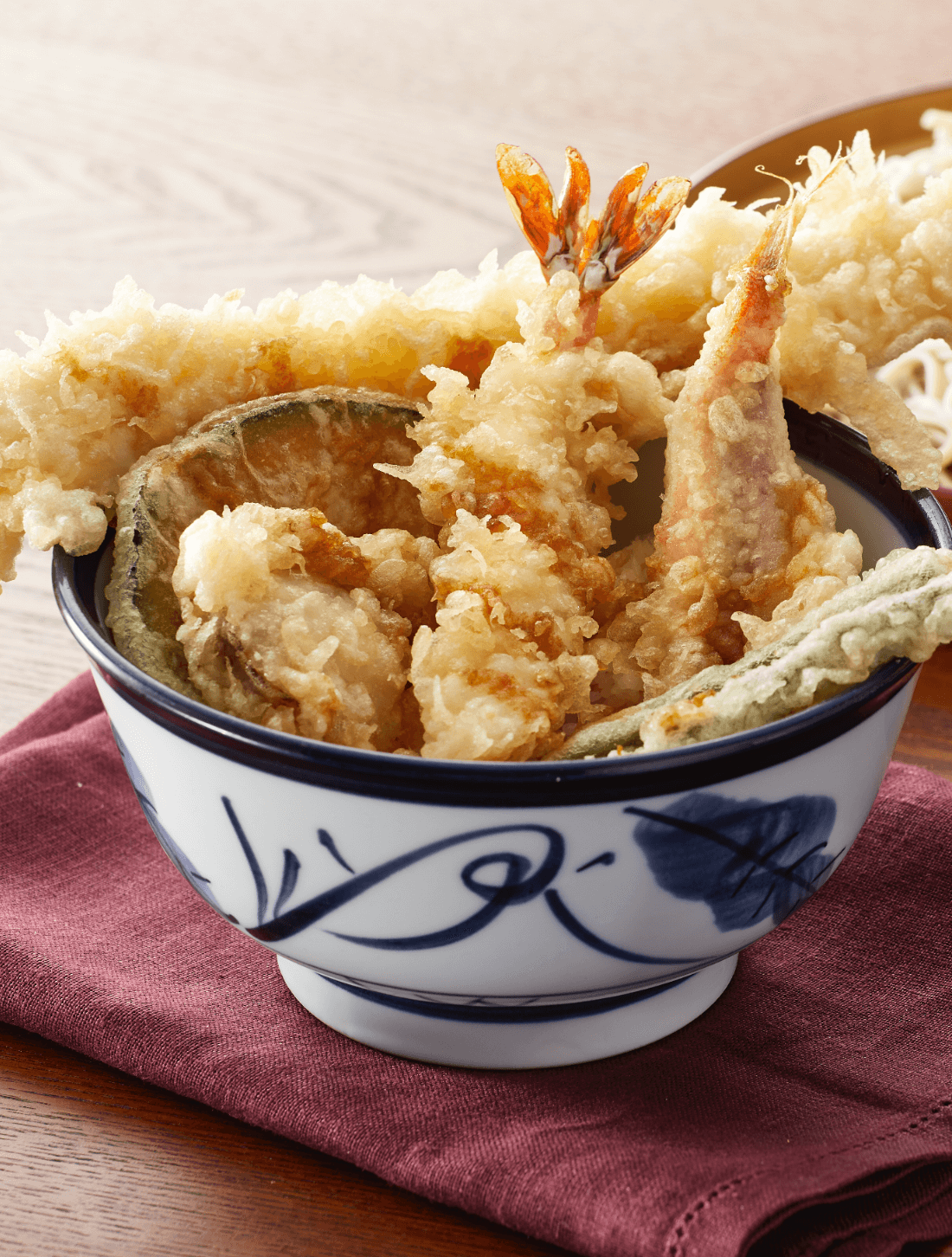 Throughout its history, Tempura has been classified or group under Japanese high class cuisine because of the skills, techniques and experience associated with its preparation. This perception changed with the invention of cooking apparatus like the Automatic Fryer. The introduction of the Auto Fryer made it possible to serve Tempura faster and in greater quantity while maintaining its quality. It also made tempura more affordable for all to enjoy!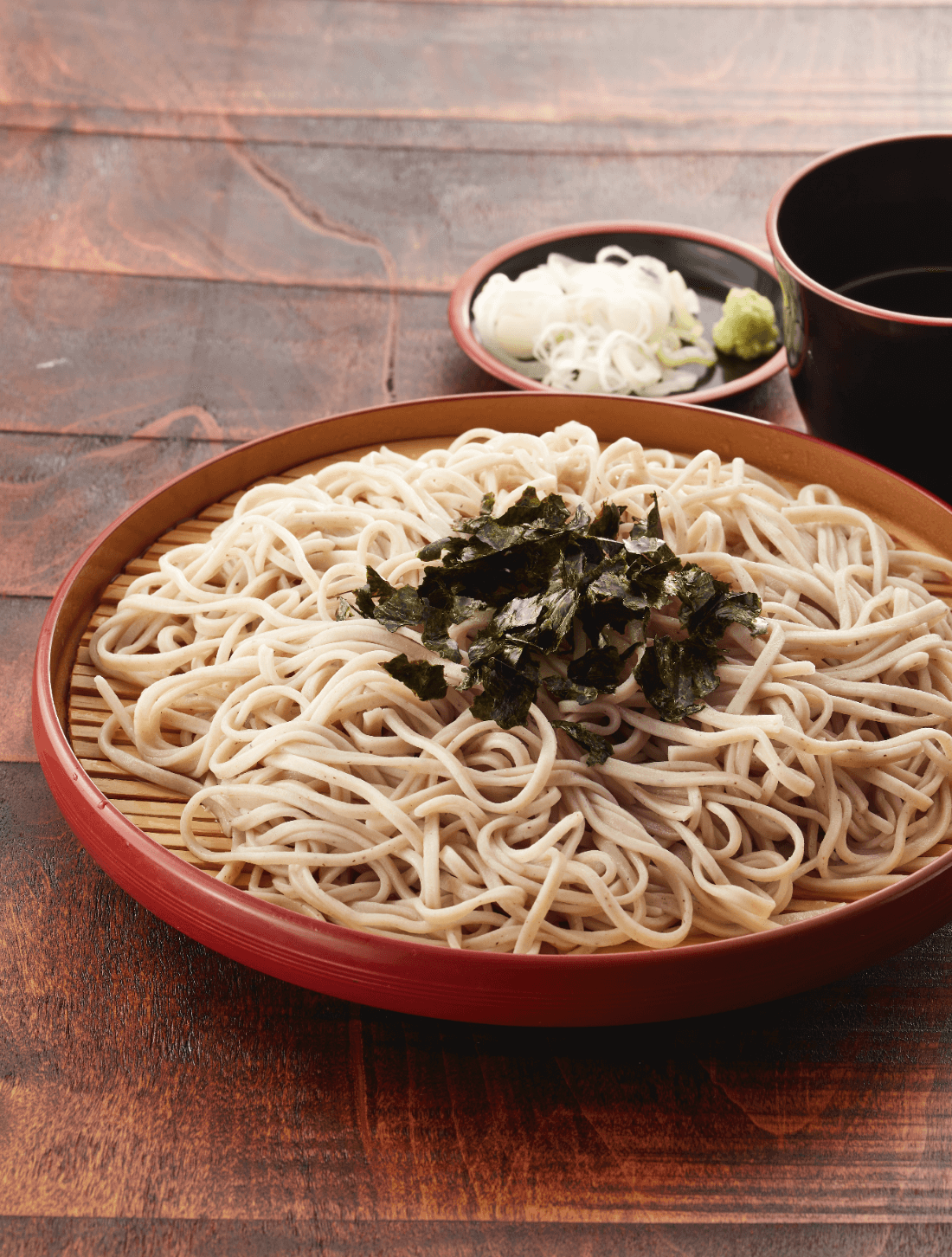 Today, Tempura is prepared and consumed in many ways and variations – Tempura Soba, Tempura Udon and Tendon (rice bowl topped with Tempura). Tempura's rich and long history has gain it a place in UNESCO's Intangible Cultural Heritage List under "Washoku" (和食) or traditional Japanese Cuisine.
Japan's No.1 Tendon Chain Restaurant is Tempura Tendon Tenya or popularly known as TENYA. The chain has its roots in the historical and cultural district of Asakusa in Tokyo.
In 1989, Tenya opened its first store at Yaesu Shopping Mall located in Tokyo Station. The founder, Yoshio Iwashita adopted and applied the fundamentals associated with operating a fast and causal dinning chain store concept. At that time, Tenya's Tendon was only a third of average price of Tendon served elsewhere. In Singapore, this tradition continues. Tenya's Tendon will be offered at 25% lesser than the average price of its competitors.
Ten Corporation, the company that operates Tenya, was made a consolidated subsidiary of Royal Holdings Co., Ltd in 2006. Since then, the chain store has never looked back as it continues its foray into both the Japanese and international markets. Tenya is the Top 10 Japanese Fast Food Chain.
Tenya has a total of 153 stores in Japan, 8 in The Philippines, 13 in Thailand, 3 in Taiwan, 3 in Hong Kong and 4 in Singapore.
Tenya Singapore endeavours to bring the best dining experience to our customers through the offering of sustainably sourced premium quality ingredients and impeccable service. We exist to bring Japan's food culture to a whole new standard; and where the highest standards are not available, we shall create them!
Tasked with opening and operating Tenya store in Singapore, the company targets a wider spectrum of customers (14–64 years old) and from all walks of life. It intends to open stores throughout Singapore with a concentration in the suburban heartlands. Tenya Singapore taps on the procurement expertise and technical knowhow of its valued Japanese partner to bring authentic and value for money meals to everyone!